Magical Template
A downloadable asset pack
This template is ready-to-use as it is fully coded and comes with animations as well.
Animations include:
A floating (up and down) crystal ball for the main menu, as well as menu choices. Both of these screens have a random generated twinkle star sequence.
Random color changing (8 colors) potion vials for preference (or for your own use) animated bars with bubbles and sparkles.
The assets used in the template and screenshots are:
Background image by Petan
Character sprites by @MUG_Kaburi
Miscellaneous items by Konett
Music by Eric Matyas
Please let me know if you have any issues with this download. This template may receive updates and fixes. Thank you!
Download
Click download now to get access to the following files:
Magical Template Non-Commercial License
53 MB
Magical Template with Commercial License
53 MB
if you pay $16.99 USD or more
Comments
Log in with itch.io to leave a comment.
Can we use for 18+ games?
Where can I get the commercial version?
Since I updated the code and uploaded new files, it seems that it didn't keep them separated since you can purchase the commercial version. I fixed this. I'm sorry about that. They should be separate now - those of who happened to get both the last time they downloaded this, feel free to reach out to me for any questions.
Um, when I use the crystal ball for the choice screen, it puts the crystal ball up in the corner. I cannot for the life of me think of a way to fix it. Please help!!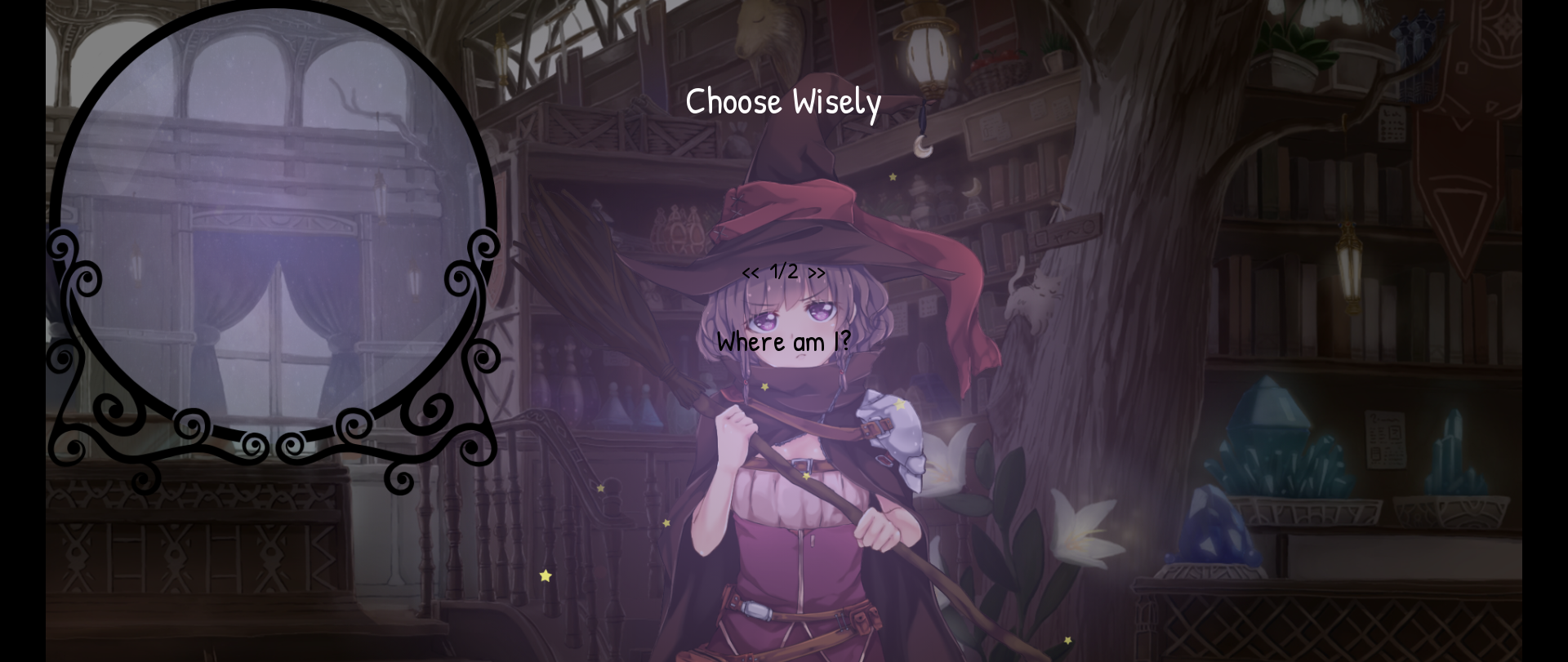 Hey, sorry about that. Someone contributed some updated code and it caused a bug, this will be fixed pretty soon.